PARTNERS
Strategic partners

From our earliest days, we have recognized the value of joining forces with industry leaders. As a result, our ecosystem of partners includes the world's leading cloud providers, leading tech companies, and much more to deliver our customers the best solutions.



POWERFUL RESOURCES
Create, deploy and manage your Blockchain Network
Check out everything BlockchainLab offers for you to build and scale your blockchain solutions. Simple, Reliable, and Scalable!
Plug & Play
The BlockchainLab platform saves time by offering all the initial infrastructure for creating your blockchain network and deferring all the investment in the network, infrastructure, and licensing, which would take about six months from the project to a ready-to-use solution.
No Lock-in
There are no egress barriers for your BlockchainLab-hosted network. Therefore, when the time is suitable for the initiative, the migration to other computing infrastructures will not be traumatic or costly.
Scalable
With BlockchainLab, you can choose your infrastructure's desired location and your network's initial computing capacity. You can always customize it to meet all your demands.
Security
We offer a solution with the best security practices. So, put the worry aside when setting up your blockchain network. With BlockchainLab, you can direct your focus 100% to your business.
MEDIA
What do they say about us
From the inception of your idea to a complete MVP solution, BlockchainLab offers the right package of services to meet your needs at any point in your journey to market. Furthermore, BlockchainLab's versatility makes it applicable to various use cases and contexts.

CHALLENGE
Fohat eTech Global needed to develop a blockchain network to be part of the eXmarket platform that would support transaction demand using best practices in blockchain.
SOLUTION
...we divided the project into two work streams that ran in parallel, bringing agility and speed between the BBChain and Fohat eTech Global teams in the pursuit of the expected results. In total, it took us only three weeks to deploy the MVP.
IMPACT
The time required from design to network assembly and maintenance was reduced from months to weeks with a 60% cost reduction.

CHALLENGE
Optimize marketing and strategic management by aligning the commercial execution of commodity buying and selling with the business strategy.
SOLUTION
...the availability of a platform that enables participants to define the commercialization strategy integrated to a marketplace, connecting those who want to sell with those who want to buy, paperless, 100% digital with transparency and traceability...
IMPACT
"Using the platform the negotiation and closing process can be done in minutes, the entire signing and formalization process has been digitized and all transactions are recorded on the Blockchain ensuring immutability, traceability and security for all participants."
PLANS
Scale your Blockchain Network in your own time
No matter your business needs, we have the perfect pricing plan to match them. So choose the plan that best suits your needs and increase service and support levels as your consortium grows.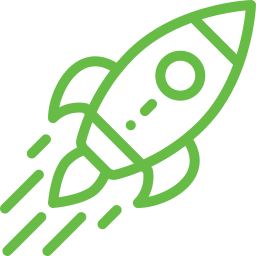 STARTER
Start your project quickly. It is simple

PoC and development environments
---
1 Notary 2vCPU

1 Node de 2vCPU

1 CENM de 2vCPU

Corda/HyperLedger Open Source

Scale your Components with 1Click

Documentation
Most popular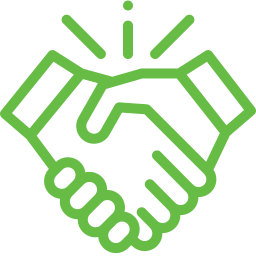 BUSINESS
MVPs and small networks that can scale up
Scale your MVP with robust platforms and enhanced computing power
---
1 Notary 4vCPUs-6vCPUs

1 Node 4vCPUs-6vCPUs

1 CENM 4vCPUs-6vCPUs

Corda Enterprise /HyperLedger

Scale your Components with 1Click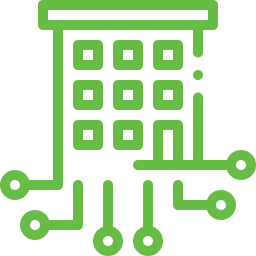 ENTERPRISE
High complexity projects and high availability environments
Ensure High Availability, DR, and global resilience for your Blockchain Network to scale
---
1 Notary 4vCPUs-8vCPUs

1 CENM 4vCPUs-8vCPUs

1 Node 4vCPUs-8vCPUs

Corda Enterprise /HyperLedger

Scale your Components with 1Click

Full API support

DR Multi Region
Testimonials
What our customers are saying
"Pitang is a great partner and customer of BBChain. We feel privileged to work with them and build the value internet together."
"Reduced costs and time to integrate the Corda network solution into our eXmarket platform, which allowed us to fulfill key steps in our product development pipeline."
"Through the concept of Blockchain as a Service it is possible to have the expertise of several specialists in building blockchain networks and solutions that meet the needs of the business, with specialized support and a fair price where we pay only for what we use."
What is BlockchainLab?
BlockchainLab is a complete SaaS Platform for creating and managing your Blockchain network. With BlockchainLab, you will be able to create blockchain networks on leading technologies and manage your network participants, including their permissions and smart contracts.
Can I change my plan later?
Yes. Our model works with plans that deliver specific features. So you can start your network with a Starter plan, for example, and a Standard support plan, and later create a Business network and request migration via support.

Your Starter network can even become your homologation/UAT network if you don't already have one.
Join the BlockchainLabs Community
Subscribe to our newsletter and receive information about news and trends in the Blockchain market.